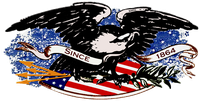 Welcome to the Department of Veterans' Affairs
Honoring Connecticut's Veterans
If you want to support Connecticut's Veterans, making a monetary donation is a great way to show your support. In return, you will experience the satisfaction that comes from selflessly giving to those who gave of themselves to serve our country and defend our freedom. Your financial contribution will allow DVA to provide current service members, Veterans and their families with many essential services and programs that otherwise would not be available.
Please be assured that your online donation is secure, tax-deductible and 100 percent will go toward providing services and supporting Connecticut's Veterans and their families. Gifts of any size are appreciated. If, for any reason, you have questions or problems regarding your online donation, please contact your credit card company immediately.
Tax Information
As an agency of the State of Connecticut, donations made to the CT Department of Veterans' Affairs to support the needs of Veterans are tax deductible as authorized under IRS Code Section 170-(c)-1. We are grateful for your contribution to improve the lives of those who have served.
Privacy Policy
DVA respects donor privacy and does not sell, rent, exchange or share donor information with other non-profit organizations and third parties.
Donation Use Policy
Contributions received by the CT Department of Veterans' Affairs will be used as specified by the donor.
Donate By Mail
If you'd prefer to donate by mail, your check or money order should be made out to CT Dept. of Veterans' Affairs, 287 West Street, Rocky Hill, CT 06067, Attn: T. Marzik, Community Outreach. Please specify the donation category on the check. If you wish to donate to more than one category, please provide us with a category breakdown on a separate piece of paper to ensure your donation is accurately designated.
Contact
If you have questions or require additional information, please contact Tammy Marzik, Manager of Community Advocacy at 860-616-3603 or tammy.marzik@ct.gov.