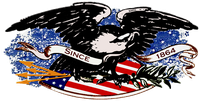 Welcome to the Department of Veterans Affairs
Honoring Connecticut's Veterans With Your Donation
Please use the "DONATE ONLINE NOW" access button to select one of six donation allocation categories.
Veterans Outreach and Support Support DVA community based programs, Stand Down and direct outreach in order to connect Veterans and their families with programs and services.
Facility Fund/Quality of Life Improvements These funds shall be utilized to supplement the funding provided by the state of Connecticut to improve and update Veterans Residential and direct support facilities at the Rocky Hill Campus.
Veterans Recreation Fund To enhance recreational opportunities for Veteran Residents & Patients on and off Campus.
Holiday Funds Utilized to expand programs providing holiday related goods and services to Veterans at our Campus and in the Community.
State Veterans Cemetery Perpetual Care Help us to honor our fallen Veterans with a contribution to this special fund to support the maintenance and upkeep of the hollowed grounds of our State Veterans Cemetery in Middletown, CT.
Please be assured that your online donation is secure, tax-deductible and 100 percent will go toward providing services and supporting Connecticut's Veterans and their families. Gifts of any size are appreciated. If, for any reason, you have questions or problems regarding your online donation, please contact your credit card company immediately.
"On behalf of the team at the Connecticut Department of Veterans Affairs (DVA), I thank you for your part in our mission of "Serving Those Who Served." Through your generous donations or by volunteering your time at our Rocky Hill campus or at the State Veterans Cemetery in Middletown, we are able to serve the more than 185,000 Veterans who call this great state home!"
Sincerely,
Thomas J. Saadi
Commissioner
Tax Information
As an agency of the State of Connecticut, donations made to the CT Department of Veterans' Affairs to support the needs of Veterans are tax deductible as authorized under IRS Code Section 170-(c)-1. We are grateful for your contribution to improve the lives of those who have served.
Privacy Policy
DVA respects donor privacy and does not sell, rent, exchange or share donor information with other non-profit organizations and third parties.
Donation Use Policy
Contributions received by the CT Department of Veterans Affairs will be used as specified by the donor.
Donate By Mail
If you'd prefer to donate by mail, your check or money order should be made out to CT Dept. of Veterans Affairs, 287 West Street, Rocky Hill, CT 06067, Attn: T. Marzik, Community Outreach. Please specify the donation category on the check. If you wish to donate to more than one category, please provide us with a category breakdown on a separate piece of paper to ensure your donation is accurately designated.
Contact
If you have questions or require additional information, please contact Tammy Marzik, Manager of Intergovernmental & Community Affairs at 860-616-3603 or tammy.marzik@ct.gov.